Should you pay a deposit when shipping a car?
Auto Transport Brokers ask for Deposits
Anytime an auto transporter asks you for a deposit on the car shipping cost, when shipping a car, they are likely an auto transport broker. How a broker makes money is by taking a cut of the shipment rate before sending it over to the actual carrier that will be completing the move. Essentially acting as a middleman for the auto transport. Their cut is usually a similar amount to the deposit they ask for. Brokers ask for a deposit because it ensures they get paid no matter what. Therefore if something happens and the car doesn't get transported they already have their money. Once they have the order booked and the deposit, their job is essentially done whether the auto transport is complete or not. This fact takes away one of their major incentives of doing a good job when shipping your car.
Reputable Car Carriers never ask for a deposit when shipping a car
Reputable auto transporters never ask for a deposit in order to book your car's transport. They typically accept payment for the vehicle's transport with a credit card, cashier's check, or cash on pickup or delivery. Some auto transporters may accept personal checks, but this is often rare and reserved for long time customers. Reputable carriers will often refuse to unload the vehicle until payment has been secured because the car is the only collateral they have.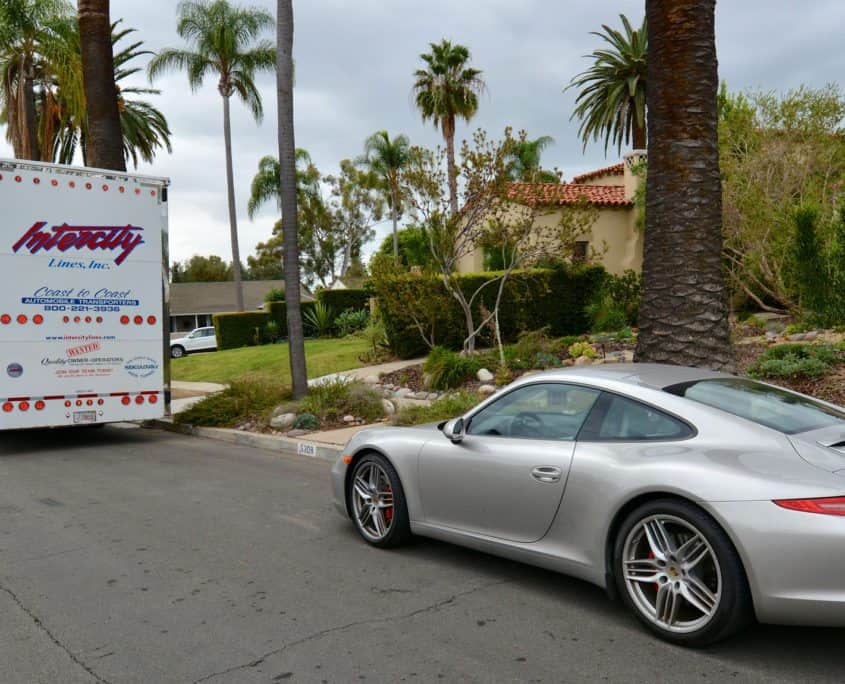 Overall, we would recommend not giving a deposit when shipping a car. At Intercity Lines we never ask for a deposit for your auto transport, we have a transparent car shipping process, and we never broker your order out. If you are working with a broker that requires one, use caution and do your research on the auto transport broker. Ask tough questions and read lots of reviews to ensure that your deposit won't go to waste! Intercity Lines has been a car carrier since 1980 with our elite fleet of drivers. Get a quote from Intercity Lines today!
Read more Car Shipping Tips!