Intercity Lines Car Shipping
&

Enclosed Auto Transport Services Testimonials
Welcome to Intercity Lines, Inc. Enclosed Auto Transport testimonials page! Since 1980, we have been providing the highest quality, safest, and most reliable enclosed auto transport services in the industry. We take pride in our commitment to providing customers with exceptional customer service and satisfaction. Our auto transport solutions are tailored to meet your individual needs and ensure that your vehicle arrives safely and on time. Read through the testimonials below to see why so many customers choose us for their auto transport needs whether shipping an exotic car, classic car, or luxury car.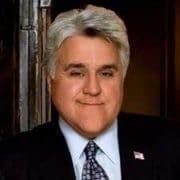 I've been really happy with these guys. I've used them between 70 and 80 times.

There isn't another company out there I would recommend more than I recommend Intercity.
JAY LENO'S FAVORITE AUTO TRANSPORT SERVICE
WAYNE CARINI'S FAVORITE CAR SHIPPING COMPANY
See what our Customers had to say!
Let me start off by saying that I researched probably EVERY transport solution available, from the inexpensive brokers to the very high end private single-car door-to-door services.
Having done all of this research and read many horror stories, as well as great reviews about many companies, I decided that I had the best confidence in Intercity Lines to deliver my car with the utmost care.
From start to finish, dealing with Matthew via email and on the phone, to scheduling, arranging payment and dealing with my driver Steven, Intercity Lines has been the very best I could have imagined. Steven was very communicative, accommodating, easy-going, and knowledgeable and very much put me at ease in a situation that naturally carries with it a measure of inherent stress. He was sure to give me accurate updates all along the way, from pickup to delivery. My car was handled with care and delivered more quickly than initially estimated. Steven was very easy to work with, especially since my neighborhood did not allow for the truck to be able to access my home. We were able to meet at a nearby parking lot and my car was ready for me when I got there.
I would 1000% recommend Intercity Lines to anyone and everyone I come into contact with who may ever need to transport a car.
Thank you so much!
– Glenn M., Porsche 911
Hi Nicki,
I just wanted to let you know what a pleasure it was to have dealt with you, Matt, and truck driver Jerry. I found the entire process involving the transport of my car from California to New York to be a very pleasant experience.
Thanks to your combined efforts, my car was picked up and delivered within projected time frames and in perfect condition. I think back to my being comfortable with everything to the point that you needed to insist that the truck driver Jerry would be calling me despite my saying that there was no need at that time.
Jerry's final call came when he was about twenty minutes away from our pre-arranged drop point, the time frame also having been pre-arranged by Jerry and myself (I live five minutes away). Upon his arrival, I immediately found him to be very professional, courteous, and a good-natured person. We even enjoyed a couple of laughs along the way. He unloaded the car with care, and before I knew it, we were saying our goodbyes.
In summary, I want to thank you all for the successful coast-to-coast transport of my car. I will not hesitate to call on your company for the future transport of another vehicle should the need arise.
Regards,
Dave
At the recommendation of the Flemington Porsche-Audi Dealership and Porsche Club of America (PCA), I selected Intercity Lines, Inc. for the transport of my Porsche Carrera 4S from New Jersey to Arizona. The move was coordinated with two months lead time knowing that transport from the Northeast in late November can be challenging. Intercity lines coordinated pick-up at the time and location requested. Their attention to detail was absolute. The car was wrapped in a soft fabric for travel across the country in an immaculate, fully hydraulic, 2 level covered transport truck with the Flemington Dealership facilitating the loading.
I met the driver, Mike Martin, when he delivered the Porsche in Tempe, AZ. He contacted me in Tempe with an hour lead time and was able to deliver the car to the requested address. Mike was especially careful with the unloading process; walking around the vehicle, he even placed a towel between the car cover and walls of the transport vehicle to prevent scratches. This was especially important because of the slightly wider rear wheel wells on all Porsche 911 Carrera 4S models. Upon inspection, the vehicle was in the exact condition as loaded in New Jersey. I highly recommend Intercity Lines, Inc. for quality transport of passenger vehicles and Porsche cars in particular.
Sincerely,
Carl
Jim,
Good to hear from you. I'm happy to respond. In a word, the truck driver Roger was AWESOME. He called me when he first picked up our car to tell me he had it and everything was fine. That was comforting after the dealer was trying to give it to another shipper. He told me what he had going on and, to the best of his ability, about when he would be in Maryland. He called a couple more times to give me status reports. A couple of days before he arrived, he called to tell me that he had to move the car for the first time since he first loaded it and commented on how nice a little car it was. He also said he'd probably arrive at our house at noon on Saturday. At about 11:00 on Saturday morning, he called to say he was about an hour away. At noon on Saturday, like clockwork, he pulled up in front of the house. The car was covered with a cover and then again with plastic so nothing could happen to it. As will be the case with old cars, the darned thing wouldn't start. We tried to get it to turn over, but it refused, so Roger helped to push it into the driveway. He was pleasant and professional throughout the transport. He made the entire experience a pleasure.
Thanks for your help as well. We will definitely use Intercity Lines for our future transports.
After searching the net, reading numerous reviews, and venturing into the pit of Brokers (geez they would not let up), I finally came across Intercitylines, read the reviews, and (of course) saw Video with Leno (Great plug). Now I'm like "oh sure like I really can afford them?! Well, the truth is not only was it affordable, but a no-brainer. Thanks to Jim for stepping up and responding with a quote, approving the method of payment form, and (of course) having you Sharon as a point of contact all the way through pick-up and delivery. What a great decision to utilize Intercitylines.
Despite the Banks SNAFUs (we have since changed Banks) J, you kept me posted and provided the customer support that is soooooooo missing in today's business world, and at times I probably seemed like a PITA (Society induced). Driver Joe Connely was spot on. Joe called while we were at the Movies and engrossed watching "Cloud Atlas." Good flick by the way. Anyway (thankfully) the phone was off, thereby avoiding a riot in a darkened building.
When I finally tuned the phone back on (outside), there was a message from Joe. I called him back and to my surprise, he was only 2.5 hours out. Well… now it was like waiting to be shot. Holy cannoli! Probably the slowest two and a half hours (other than an Italian Wedding) I've had in a long time.
When Joe finally arrived, I was pinging like I just drank a pot of Espresso. Joe was so professional. The '48 Plymouth was buried up front, blindfolded and covered in a shroud. She was apprehensive to get warm after traveling halfway across the States without any knowledge of her destination. However… once Joe put her on the ground, it was like, "Hell yes, I'm free!"
You guys are the best! I will recommend your services to anyone wanting (and needing) a stress-free professional carrier providing GREAT customer support. You guys made me feel like we've been friends for years.
Saturday will be the first show we'll be attending. Just a gathering of Hot Rods, Classics, etc. But no less, what a trip (that's a sixties expression).
Thanks, guys!
Don
The truck drivers, Bill and Virginia, were both awesome! They arrived when they said they would, they were a pleasure to work with, they were extremely professional, and they took excellent care of our car. They unloaded right in front of our house, and everything went extremely smoothly. We couldn't be happier. We also received very positive feedback about them from the folks where they picked up the car in Palm Springs.
We will definitely use Intercity for transporting our cars in the future, and with any luck, we will have the pleasure of working with Bill and Virginia again someday.
You folks are the best! Thanks for taking such good care of our "new baby".
Thank you so much for the follow-up call. You guys have done a fantastic job for me, and the truck drivers, Bill and Virginia, are wonderful people as well as excellent representatives for your company.
My thanks to Jim as well, for tolerating me early on in the process.
Here is a video I have put together. About 11 minutes. Crank up the volume! Feel free to use anything from this for your company purposes!
Thanks again,
Mike
I recently used your company to ship my Ferrari purchased in LA to my home in Chicago. Having never shipped a car before and hearing stories of bad experiences, I was a little wary. As I was flying to LA for the weekend to buy the car and have it shipped the next day and get back to Chicago, the schedule was tight.
In the process of speaking with several different shipping companies, I realized that attempting to ship a car across the country with less than one week's notice and a two-day pickup window was very difficult. I saw on FerrariChat.com that several people had good experiences with your company, so I decided to inquire. The dispatcher was friendly and patient with my detailed questions and had that driver call me that afternoon to confirm pickup.
What really impressed me was the truck driver, Randy. He called the day before pickup to confirm the time and showed up exactly on time. He was very professional and made me feel comfortable that my car would arrive safely. He then called the day before delivery with an estimated arrival time and showed up at the exact time.
Bottom line, I couldn't have been happier with the experience. Randy and his wife are amazing, and I would certainly use them again, even if the service cost more. You guys have my highest recommendation.
Thanks again!
I need to express my sincere appreciation in the delivery of my '68 Firebird from the Russo & Steele auction. We spoke last Monday while I was in the airport on my way back to Buffalo. You mentioned that I should get the car in a week or so. I thought that was "sales speak" and thought nothing of it. Last year when I purchased a car from the Barrett Jackson auction, I was also told a few weeks by one of your competitors. A few weeks turned into the car being delivered on February 28th, well in excess of five weeks. There were weeks when I couldn't get a hold of anyone, not to mention that no one would tell me where the car was, and false promises that the car would be "loaded on the truck" in the next day or two.
The truck driver, Bobby Shaw, is phenomenal. I could tell from the initial phone call that he was a gentleman and cared about his job. He arrived yesterday, and after a little tour, he was able to get the car to my driveway. I can't tell you how much that means to me, especially given the over-salted roads of Western New York State. He took care of my car like it was one of Gooding and Company's seven-figure specials. He was great to work with, and I appreciated his professionalism and concern.
Please share this email with those who are in charge of Intercity. What a great job, and although my wife will cringe, my next purchase will immediately be followed by a phone call to you.
Thank you!
I am writing to tell you how impressed I was with the truck driver, Bobby. He is the consummate professional, and I was more than pleased with how he cared for my car during its journey and for his outstanding performance during the pick-up of the car. The gentleman I bought the car from was a collector and has moved many Porsches over the years but had never used Intercity. He called me and told me that Bobby was the most professional driver he had ever seen and that he would plan to use Intercity in the future. Bobby always called when he said he would and did what he said he would do. On top of that, he is a very nice representative of your company! I assure you that when I need to move a car in the future, I will certainly use Intercity and ask for Bobby if he can do it.
Please forward this to the highest level in your company. I will be happy to answer any questions, and I will recommend Intercity to anyone else needing the service!
Kind Regards
Thank you for the kind follow-up, Nicki. Much appreciated your team's professionalism and close coordination. The vehicle arrived in great condition, thanks to the truck driver Bobby, and I plan to provide a solid review for Intercity Lines on various online forums. Jim was quick to respond with a competitive quote, which subsequently earned my business.
I've attached a few photos from this morning's delivery, and I was impressed with Bobby's attention to detail.
Thanks again for a job well done. I will be in touch with Intercity Lines again for my future vehicle transport needs.
Kind regards,
This company was recommended by my local Porsche dealership. The truck driver, Roger, did an outstanding job of keeping me informed regarding times for transit. And he was an extremely nice person. During unload, he opened side doors of the truck so that I could see my vehicle being offloaded fascinating process! Everything was hydraulic.
They use a strap around the tires during transit, so the car suspension is not impacted. The car remains horizontal during the entire process including transport on the truck. Very happy about that.
Car arrived in perfect condition. Top notch service. And the rate was cheaper than other carriers! Would absolutely use them again.
"This is an unsolicited comment on Intercity Lines. Just had a vehicle delivered. Clean equipment; vehicle properly secured, transported, and downloaded; excellent timeliness; and driver competence and customer service was excellent. Job done right. I am absolutely confident in this business and will use them again in the future, as required."
I had my 2011 Porsche Cayenne S shipped from the dealer to my home of record in Arizona. I am currently deployed overseas and have heard that auto transportation could be a nightmare depending on the company. I read countless reviews and had a referral from the Porsche Dealerships stating that Intercity is whom they use and trust. With that said they were a little more expensive then other auto shippers. But, your paying for your vehicle to be stored inside a truck and the Outstanding service from the driver. My driver ROGER dropped the vehicle at my parents house and made them feel at ease about the whole vehicle experience. I hardly ever have my father say good things about a service. But Roger was exceptional. Being deployed I had no worries about my vehicle and the service the whole transpiration time. I would use them again for any and all vehicle needs.
Thank You Roger and Intercity lines,
Hi Dave,
I wanted to let you know how pleased I am with the professional service that your company offers. I took delivery of my 1965 Corvette this past Saturday. The entire process was completely worry free from the time that I booked the transport until the car was sitting in my driveway! Jim and Sharon in your customer service department were very professional and kept me informed throughout the entire process. Your driver Joe (sorry that I don't have his last name) was an excellent driver who kept me informed of his schedule on a daily basis and was willing to accommodate my schedule. He took excellent care of my car and your equipment. You should be proud to have such a great driver representing your company! This is the second time that I have used Intercity Lines, the first being last year to move a Porsche 911 from San Francisco to Boston. Please thank your staff for doing such a fine job!
Regards,
Hello Nicki,
I've used the services of Intercity Lines for almost 18 years. I've always found everyone I've dealt with to be courteous and true professionals and do their utmost to care for the vehicles they are entrusted with.
In this particular case, I once again relied on Intercity Lines to transport a recent acquisition from the Chicago area to California.
The Driver, Paul, handled this with the ease and integrity I've come to know and truly appreciate.
My thanks to Intercity Lines and to Paul and his wife Linda for their assistance.
Hello Nicki,
Paul and Linda Roling delivered my 2010 Porsche GT3 yesterday and did an amazing job. This was my second time using your company and this delivery went better and smoother than I could imagine exceeding my expectations. Thank you all so very much. I will continue to support Intercity Lines any way I can you all are truly the best of the best.
Cheers,
Hi Nicki,
It was just perfect. Ed Jordan is a real asset for your company. This last trip was the fourth time I've used Intercity Lines and have never been disappointed. From scheduling with Brandy, to delivery by your drivers, it was truly professional. I've asked Brandy to schedule me for the trip home in April, 2010, and have peace of mind that this portion of my schedule is in the best of hands.
Thanks for giving me the opportunity to comment.
Best Regards,
Jim,
Thank you so much for managing the pick-up from Santa Clara so quickly for us. We truly appreciate the fact that you were able to accommodate our request within a few days so we could go home to Boston even sooner than we had hoped! Moving from east to west and back again as often as we do, we always know that the easiest part of the process is dealing with Intercity. We never have to worry about our cars. Best regards to Nicki and tell her thanks for assigning us to Jerry.
Thank you again,
Hi Nicki,
Just returned from Scottsdale and wanted to reply to your e-mail.
I can't tell you how pleased and relieved I am about sending my BMW across the country. I did some research and spoke to a few people who have done this and boy did I hear some horror stories. I finally spoke to a friend who recommended your company to move my car to Scottsdale. I will admit it was at a higher cost but at the end of the day well worth it.
Your driver Gerry was just terrific; he picked up the car at my office and professionally handled all the detail like a pro. We said goodbye and he told me he would be delivering the car early next week. Well I did hear from Gerry the next week and he told me more specifically when to expect him.
The car was delivered as promised on Tuesday before noon and off we went. It was nice to put the top down and feel the warm AZ sun. Gerry is just a delight and you are very lucky to have someone who really knows his stuff.
I will gladly recommend your to company to anyone who I know that has plans to move a car and I will certainly be sending all my cars to Scottsdale as soon as I figure out how to move my business there.
Thanks again for a perfect delivery.
Best,
I fully intended to call you yesterday to let you know that the delivery took place; work got in the way and I found myself at 9pm PST rather quickly.
The transport went flawlessly. Randy was an absolute professional. He kept in touch all along the way and even went the extra mile to help me push the car into my shop. This was not a simple task either, as he had to drop it about 1/8 of a mile away from my house due to road conditions. He didn't even think twice, just said "are you ready to push" What a great guy you have working for you; he really portrays a good image of the company.
I'm very impressed with Intercity Lines as a transport company and fully intend on giving you a great reference on the FFcobra forums, or anyone else I come across in need of auto transport.
Thank you for working the schedule with me and handling the logistics of the payment check for the purchase of my Cobra. Intercity was a few hundred dollars more than the cheapest "unknown" auto transporters out there, an absolute no-brainer decision for the sanctity and security of transporting any vehicle. I thank you again for taking such great care of my dream car and delivering it safely to me.
Cheers,
Hi Nicki,
Thanks for the call and email. I really appreciate the service that Intercity provides. I have been using you all for close to 10 years now and I would not think of using anyone else. I know that your drivers are going to courteous, communicative, and most importantly, on time. I never saw it coming, but I was bitten by the car collecting bug years ago and am constantly chasing some new dream classic car to bring home and every time, your staff have been so easy to work with. Please tell David how please I am, I met him once at the Intercity office to pick up my Ferrari Lusso shipped out from SF to my wedding in Maine, another perfect shipping experience.
Thanks again,
Hi Nicki,
I have been in meetings all day and just finished… WOW !!! What great service and thank you !!! Jerry was great and we worked out an early am delivery and he was actually a little early (smile). The equipment is impressive and it shows the world class operation you have. Thank you for the great follow up, coordination and delivery. I will definitely be recommending your service to others and the next time I need to move a car, I will be calling. Please make sure Jeff knows I really appreciate the job you did.
Thank you and take care.
Nicki,
Was a great experience! Ed kept me informed during the entire trip and was most punctual! He even helped me out by discovering a few flaws that I had missed in my pre-purchase inspection of the car. Your company came highly recommended, you were the low bid and there were no surprises.
I will not hesitate to call on you again if the need arises and will personally recommend both your company and Ed personally if I know of anyone needing the service you provide.
Thank you,
Nicki,
Everything went better than I had expected. Paul and his wife were a pleasure to deal with and very professional and treated the vehicle like their own. I am glad to know you are out there and will be sure to recommend you to anyone transporting a vehicle.
Thanks again and pass on my appreciation to Paul.
Regards
Dear Intercity,
I just wanted to say Thanks Again!!!! I was blessed with a gift from my father of a very special car that he decided to give me. After several anxious months of searching we decided to go with Intercity to transport the Vette from California to Texas. Considering everything was taken care of via the Internet and with two phone calls, I was a little nervous. After speaking with Nikki and then several phone calls from Ed the driver along the way, I was sleeping much better at night. The vehicle arrived when they stated it would and Ed was of great help. I will not hesitate to use Intercity again in the future and in fact I have already mentioned my pleasant experience to several people who might need their services. Being in sales myself I know what it means to satisfy customers and Intercity went above and beyond my expectations…
Thanks,
Just a quick note to let you know that Jerry picked up our car, checked it very carefully for any marks, pits and bumps, and transported it from Florida to Connecticut. He was extraordinarily professional. He called to set up the appointment, then called again on the morning of the pick up letting us know along the way when we could expect him to arrive.
He arrived in hot sweaty weather looking clean and dry and well kept. Kept his truck on the street where it was level….that may be something all would do, but I was taken by the fact that he was willing to explain why he wouldn't come up the driveway. Polite and professional he got the car safely to Connecticut.
Our heartfelt thanks for a job well done.
Thanks very much for the great experience with your company in moving my Porsche Carrera S cross country from Corona, CA to Chesapeake, VA.
Your team personnel were all professional with their dealings. Starting with Jim Bergeron who expeditiously processed the move. Additionally, he constantly gave me an update on the status and where-abouts of the truck.
The Truck Driver(husband and wife team, Steve and Clara) were very professional, courteous and extremely careful with the car. When my friend at the pick up point told me that they were taking notes even the small insect stains on the bumper, I knew right there and then that the car is in good hands! They were meticulous. That level of attention to detail is Outstanding Service!
My car arrived safely and ahead of schedule!
Thank you for a great shipping experience Intercity Lines Team!
My wife purchased her dream car, a 2002 Miata, from a private seller in Utah; low miles, excellent condition. After much research she chose Intercity to transport the car to Michigan, it was the right choice.
The car was picked up at the previous owner's home and was delivered to our driveway on the date and time we were told to expect it. The driver, Steve, was very professional and courteous, we could tell that he cared.
The trailer of the delivery vehicle was very impressive. It was totally enclosed with two levels having sealed floors to protect the cars, the cars onboard were each covered with a cloth cover. They use a combination rear door/lift to off load the car. Steve drove the car onto the lift and used a remote to lower the lift to street level while he remained in the car, he then drove the car off the lift. The whole process was smooth and effortless.
This is the way to have a car delivered, no worries about anything happening to the car. No long drive, no chance of accidents or bad weather. Just leave it to the professionals at Intercity Lines.
I wanted to thank you and your staff for one of the most professional services I have ever received. Your company's communication skills are second to none. Jeff was great, A+ all the way around. With the service industry at below park standards your company stands out without exception. You have gained a customer for life. Thanks again and I will call you in the spring to move it back to New Hampshire.
Just wanted to send a note of thanks. I appreciate the service that Jeff (dispatch) and Roger ( truck driver) provided. Your company is a class act. I will definitely use you guys again.
Thanks again,